Newsletters
The latest newsletters are available online – please click the link to read the whole document. Feel free to add to the conversation by making a comment.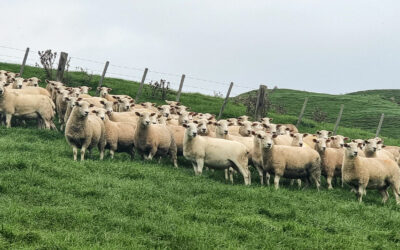 One of five mating groups of purebred and first cross Nudie Romney ewe hoggets, mid April. The first cross Nudies (Streakers) scanned 134%, 9% dry, the purebreds 104%, 20% dry.The global meat price index peaked in June 2022. The index is continuing to fall as China's...
read more
Click on the newsletter and save it as a PDF file on your device. Note: Adobe PDF reader is required, download it from here.