Newsletters
The latest newsletters are available online – please click the link to read the whole document. Feel free to add to the conversation by making a comment.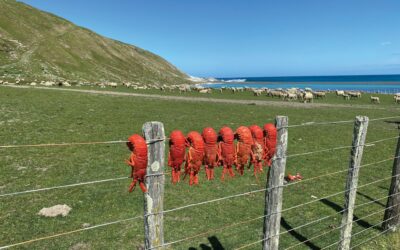 Crayfish or lamb? October 2020, docking time at White Rock Station, south Wairarapa coast. Photo by Rob DickMeat was the original superfood The media and green lobby groups seem to think that the world can be "saved" by not eating meat. This opinion ignores history....
read more
Click on the newsletter and save it as a PDF file on your device. Note: Adobe PDF reader is required, download it from here.