Delivering a world class genetics package that makes your sheep farming easier and more profitable.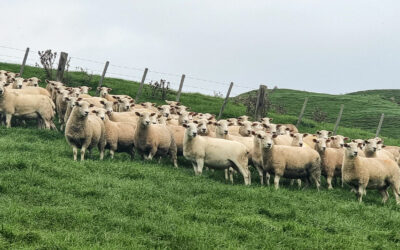 One of five mating groups of purebred and first cross Nudie Romney ewe hoggets, mid April. The first cross Nudies (Streakers) scanned 134%, 9% dry, the purebreds 104%, 20% dry.The global meat price index peaked in June 2022. The index is continuing to fall as China's...
read more
View our Newsletter Archive
We have an archive of past newsletters on the site for you to download and read.
Please feel free to have a browse at all the news, articles and testimonials from other Wairere customers.